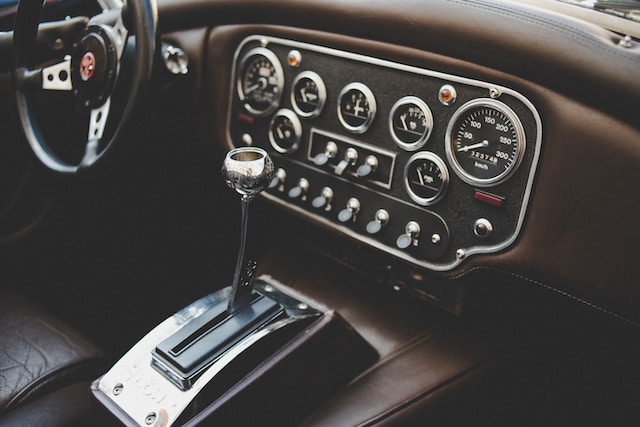 When it comes to Philadelphia, PA auto repair, many drivers have questions about what goes on behind the scenes. You've probably heard that some mechanics may not be as honest as they should be, but how do you know what to look out for? In this article, we reveal 10 secrets that some auto repair shops might not want you to know. By understanding these, you'll be better equipped to make informed decisions when it comes to your auto repair needs.
Markup on Parts Did you know that some repair shops markup the cost of parts significantly? While it's understandable that they need to make a profit, a reasonable markup should be expected. Do your research and compare prices for the parts needed to fix your car online or at local auto parts stores.
Unnecessary Services Some mechanics may recommend services that your car doesn't actually need. Stay informed about your vehicle's maintenance schedule and consult your owner's manual for recommended services. If in doubt, get a second opinion.
Misleading Diagnostic Codes Modern cars use a sophisticated computer system that generates diagnostic codes when something goes wrong. However, these codes don't always point to a specific problem. Some unscrupulous mechanics might use these codes to convince you that a more expensive repair is necessary.
Cheap, Generic Parts Some repair shops may use generic or low-quality parts to save money, which can lead to more frequent repairs in the long run. To avoid this, ask your mechanic about the brand and quality of the parts they are using and whether they come with a warranty.
Labor Overcharges Mechanics often charge labor fees based on a standardized "book time," which estimates how long a specific repair should take. However, experienced technicians might complete the job in less time, leading to inflated labor costs. Ask your mechanic to explain their labor charges, and compare them with other shops.
The "Lifetime" Warranty Trick A lifetime warranty might sound great, but it's important to read the fine print. Some warranties only cover specific parts, while others may require you to return to the same repair shop for any future work. Make sure you understand the terms and conditions before agreeing to a lifetime warranty.
Refurbished Parts In some cases, mechanics may use refurbished or reconditioned parts instead of new ones. While these parts can be more affordable, their quality and reliability may not be guaranteed. Always ask about the origin of the parts being used in your repair.
The "Free" Inspection While a free inspection might sound like a good deal, it can sometimes be used as a way to find additional issues that may not actually need immediate attention. Be cautious of any suggested repairs that arise from a free inspection, and consider getting a second opinion.
High-Pressure Sales Tactics Some mechanics may use high-pressure sales tactics to convince you to agree to unnecessary repairs. Trust your instincts and don't be afraid to say no. If you're unsure about a recommended repair, take the time to do your research or seek out a second opinion.
The Importance of Reviews Online reviews can be a valuable resource when choosing an auto repair shop. Look for shops with consistently high ratings and positive feedback from customers. This can help you find a trustworthy and reliable mechanic for your vehicle's needs.
By being aware of these 10 auto repair shop secrets, you'll be better prepared to navigate the world of Philadelphia, PA auto repair. Remember, it's important to do your research, ask questions, and trust your instincts. When it comes to quality service and reliable repairs, Schafer's Auto Center is a trusted name in the area that you can.