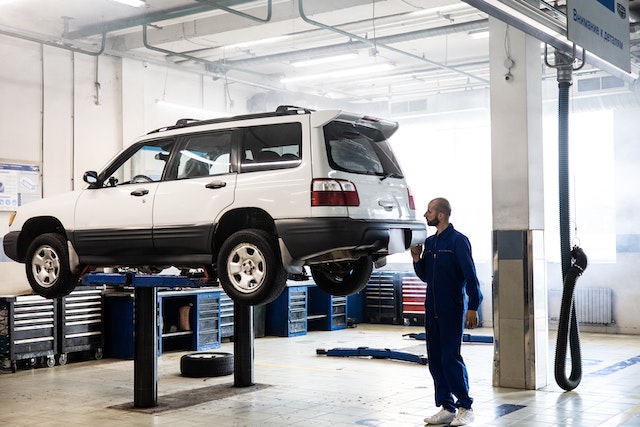 If you own a vehicle, it is unavoidable that you will, at some point, require the assistance of a mechanic to service and repair your vehicle. When that time arrives, it is crucial to select a garage for a Philadelphia, PA, auto repair that you can trust to give services of high quality at a reasonable price.
You should take your vehicles to a local auto repair shop for all of their automotive requirements for many good reasons.
Expertise
When you choose a local auto repair business, you can rest assured that you will be working with mechanics with a great deal of experience and vast knowledge in servicing various automobiles. A local shop will have the expertise and abilities to keep your car operating smoothly and safely. It includes being able to do routine maintenance as well as major repairs.
Convenience
A smaller, independently run vehicle repair company may be more convenient for customers than a bigger, chain-operated business. You will typically have an easier time making appointments at a local shop, and you will also be able to drop off and pick up your vehicle for repairs or maintenance whenever it is most convenient for you. In addition, you won't have to deal with the difficulty of traveling to a remote place or standing in a long line when you use this service instead.
Personalized Service
If you want more personalized treatment, it's best to go with a smaller, independent auto repair shop rather than a larger, franchised business. The mechanics will take the time to get to know you and your car and collaborate with you to devise a personalized maintenance schedule tailored to your particular requirements and financial constraints.
Competitive Pricing
Because they have reduced overhead costs, independent car repair companies are typically better positioned to offer more competitive rates than bigger chain shops. It indicates that you can acquire service of high quality without exceeding your financial means.
Community Support
By giving your business to a locally owned and operated Philadelphia, PA, auto repair shop, you are giving back to a small business in your community. It helps to maintain employment and revenue in the local economy, and it also has the potential to contribute to the overall improvement of the town.
Familiarity With Local Weather And Driving Conditions
A local auto repair business will have experience working on vehicles subjected to the particular environmental and climatic conditions present in the Philadelphia area. It means that they can provide recommendations and services adapted to your vehicle's specific requirements in this area of the country.
Availability Of Specialized Services
Many independent neighborhood garages offer specific services that cannot be found at larger chain garages. These can include services like engine tuning, performance modifications, and the restoration of historic automobiles. If you have a unique vehicle requiring specialist care, the best location to take it is typically a shop in your immediate area.
Conclusion
Choosing a Philadelphia, PA, auto repair shop is wise for drivers looking for high-quality service, competitive pricing, and personalized attention. With a local shop, you'll receive expert assistance from technicians familiar with the area's unique driving conditions, all while supporting a small business in your community. So next time your vehicle needs service, consider choosing a local auto repair shop for all your needs.