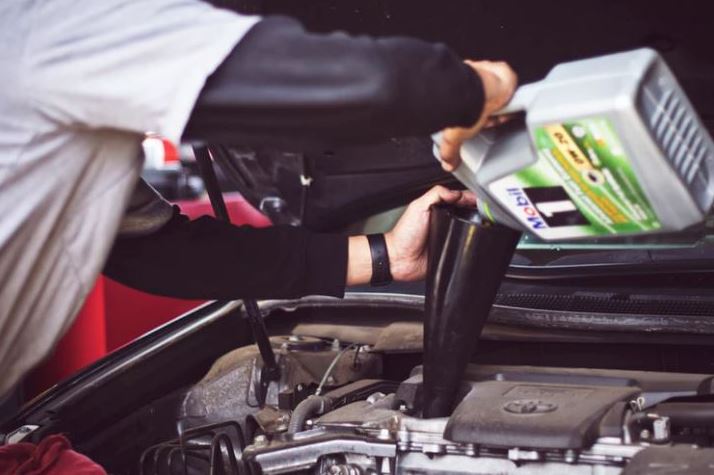 We liken your car's engine to the powerhouse of your entire vehicle. Without a properly functioning engine, you risk either overheating, having your car die while on a busy road, and much more. Bottom line is, if you've got a bad engine, you're not only putting your own life at risk but the lives of everyone else on the road as well. Fortunately, there are many things that you can do as a responsible driver that can save you a lot of trouble and hassle. Check out our suggestions below and inquire about auto repair in Philadelphia, PA.
Clean, Clean, Clean
With your car's engine functioning as the very heart of your vehicle, it's best to ensure that it is as clean and spotless as possible. When checking and cleaning your engine, be sure to remove any unsightly debris, dust, and grease. This step is very important because an engine covered in grease can cause it to overheat, which is no good. The filter in your engine can actually become clogged if you neglect any necessary cleaning. Additionally, the windy conditions of winter can cause leaves and bugs to fly under your vehicle's hood, so it's important to be proactive. When cleaning your engine, we recommend using a degreaser; and if you need to remove any pesky debris then you can absolutely use a vacuum tool. Be sure to be aware of any strange smells or smoke, as this can indicate trouble with your engine.
Spark Plug Maintenance
It is vital that you keep dirt and grime out of your vehicle's combustion chamber with regular cleanings. This is a simple step, but if you feel uncomfortable or unsure about tackling this task yourself, then do not hesitate in taking your car to a mechanic as soon as possible.
Lubrication
With all of the moving and shifting parts inside of your vehicle, it only makes sense that you should ensure proper lubrication so that things aren't grinding harshly against one another. Otherwise, the friction that can result can do extreme damage to your car in the long run. Also, this damage can end up costing you major bills in repair, so it's better to be safe than sorry.
This is one of the simplest steps that you can take to be sure that your engine is running at its absolute best. It's so simple, in fact, that you can do it all yourself. Typically, every 6 months your oil should be either checked or changed. Whether you realize it or not, the oil in your car makes all of the difference when it comes to the overall performance of your vehicle, so be sure you do not omit this important step!
Hopefully, you've taken away a lot of important information about just why it is so important that you maintain the health of your vehicle's engine. Look into auto repair in Philadelphia, PA as soon as possible! We are more than happy to help because, after all, we want to get you back on the road safely!