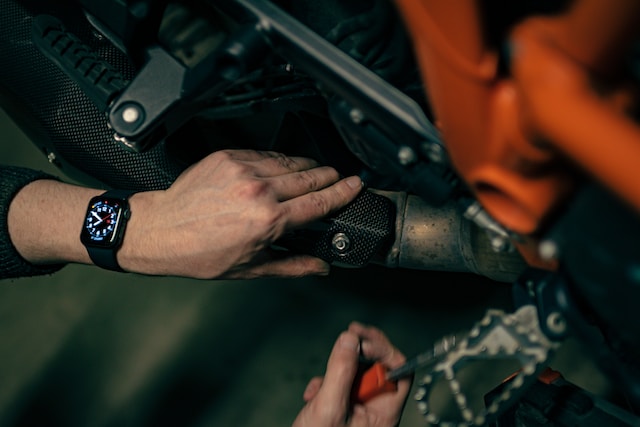 There's an unmatched joy in embarking on a road trip, whether it's to a national park, visiting loved ones, or exploring new cities. However, before you hit the open road, it's crucial to ensure your vehicle is in optimal condition by getting it checked at a Philadelphia, PA auto service. Equipping yourself with essential items is also key to ensuring a safe and enjoyable journey.
Vehicle Maintenance and Inspection
Prior to your road trip, it's imperative to have your vehicle undergo maintenance and inspection by a qualified mechanic. A thorough pre-trip inspection can identify potential issues and ensure your car operates smoothly. An experienced auto service in Philadelphia, PA can offer services like oil changes, brake checks, tire rotations, and more, preventing breakdowns and ensuring your safety on the road.
Why is vehicle maintenance essential before a road trip?
Vehicle maintenance is crucial before a road trip to identify potential issues, prevent breakdowns, and ensure a smooth and safe journey.
Tires and Wheels
Your tires play a critical role during a long road trip. Before you set off, check tire pressure, alignment, and tread depth. Consider rotating and balancing your tires to promote even wear. If your tires are worn or damaged, consider replacing them before your journey. 
How can Philadelphia, PA auto services help with tire selection?
Reputable auto services in Philadelphia, PA can assist in choosing the right tires for your vehicle and driving conditions, ensuring optimal performance on your road trip.
Emergency Kit
An emergency kit is a must-have during a road trip. It should include a spare tire, jack, jumper cables, flashlight, first aid kit, and roadside flares. Additionally, carrying extra water, food, and blankets can be beneficial in case of unexpected delays or breakdowns.
What should be included in an emergency kit for a road trip?
An emergency kit for a road trip should include a spare tire, jack, jumper cables, flashlight, first aid kit, and roadside flares, along with basic necessities like food and water. 
Navigation and Communication
Reliable navigation systems and communication devices are vital for any road trip. Ensure your phone is fully charged and bring a car charger. Having a backup GPS, like a paper map, is a wise precaution in case your electronic devices fail. Professional auto service shops in Philadelphia, PA can install and integrate various navigation and communication devices in your vehicle for a seamless and safe journey.
Entertainment
Long hours on the road can be monotonous, especially for passengers. Bring along entertainment items like books, magazines, games, or portable electronic devices to keep everyone engaged. Installing a DVD or multimedia system in your vehicle can also entertain passengers for hours.
Embarking on a road trip can be exhilarating, but preparedness and safety are paramount. Ensuring your vehicle is in excellent condition and equipped with the necessary items will allow you to enjoy your journey without worry or stress.
Rely on a reputable Philadelphia, PA auto service shop to help you prepare for your trip and ensure your vehicle is in top-notch condition. A reliable and professional auto repair shop in Philadelphia, PA can provide various services to give you peace of mind before your next road trip. Don't hesitate to consult with them to ensure a smooth and enjoyable journey ahead.