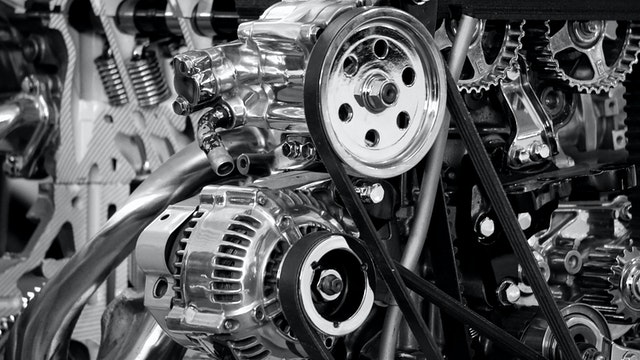 With so many auto repair centers out there, it can be difficult to find a reliable one to trust. After many instances of trial and error, you may find one or two that you prefer over others. In this article, we're going to break down some qualities to look out for that will determine whether you should trust a particular auto repair center or not. Our auto repair in Philadelphia, PA is always open and ready to accept new customers. Our goal is to ensure that all of your vehicle's issues are addressed and that you are able to get back on the road as quickly as possible. Give us a call or stop in for a visit so that we can discuss more the services that we offer. We look forward to hearing from you!
Trained and Professional Experts
Before taking in your car for any repairs or assessments, it's only natural that you'd want the people working on it to know what they are talking about. Before settling on any old auto repair shop, feel free to ask about the mechanics' credentials, how long they've been working on vehicles, and any certifications that they may have. After all, your car is your livelihood, so it is only natural that you'd want to ensure that it is receiving the best possible care for the price. It could also help to do some research about the auto repair shop that you intend to check out ahead of time. Be sure to look into what others are saying about the place and its workers. If you are reading many favorable reviews, then you can take this as a positive sign.
Affordable
Another factor that you'll want to consider when looking into a reliable auto repair shop is affordable prices. Fixing and repairing your vehicle is not something that comes cheap, but it's still important to do some research ahead of time on all of the repair shops' prices in your area. Once you have a decent amount of repair shops to consider, we recommend you spend some time comparing their prices for the best option. We also recommend that you ask about the costs of certain services ahead of time so that you are not caught off guard later down the line. If the repair shop that you choose to do business with is reliable, then they will have no issue disclosing their prices to you and being upfront.
Various Services
A good sign of a reliable auto repair shop is whether or not they offer a wide range of services or not. There are, unfortunately, some auto repair shops that claim to offer a wide variety of services but in reality, only perform routine maintenance. To avoid this, we recommend doing some proper research ahead of time and ensuring that they can handle anything from routine maintenance to more serious repairs.
Fast Service
It's really important that wherever you take your car for auto repair that they are able to work quickly and efficiently. While doing a good job on your vehicle is important, it's also necessary that they can be timely and won't keep you waiting too long.
Look into auto repair in Philadelphia, PA!