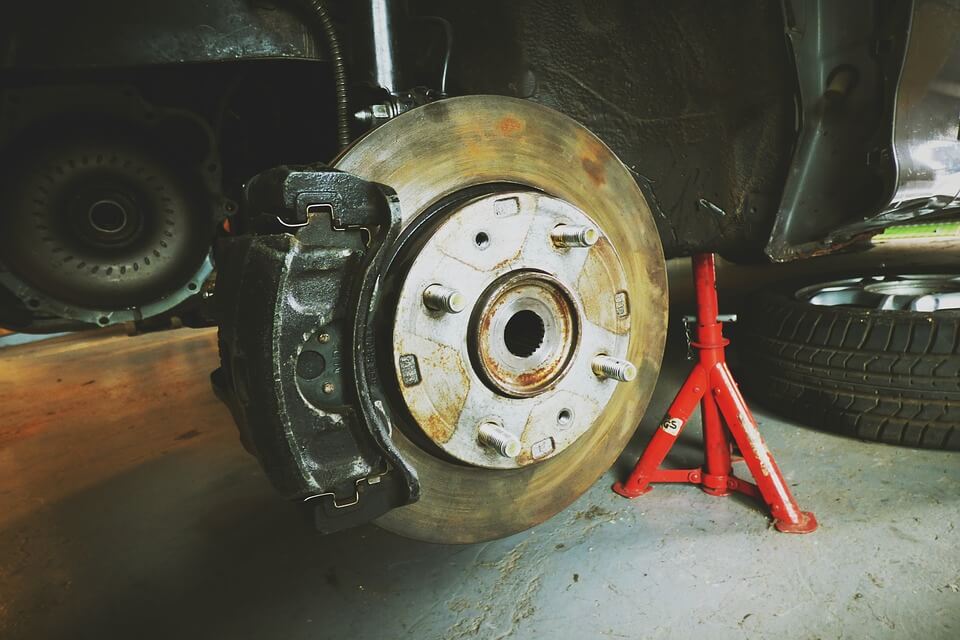 Drivers use their regular brakes on a daily basis, but the parking brake is a different story. It's something that only gets used when you park on a big hill and are worried about your car rolling when it is parked. Since it's not something you use every day, you might not be completely sure how hard you need to yank on it to get things into place. Putting too much force on the parking brake can cause a jam and Philadelphia, PA brake repair may even become necessary. Understanding how and when to use the parking brake can help you avoid brake repair you'd rather not have.  
When To Use The Parking Brake 
If you drive a manual transmission, you might use the parking brake every time you park your car. That helps you understand how to use it a little better so you are less likely to get it stuck. On the other hand, since you use it so often, there are more opportunities for you to get into a jam. The parking brake engages a parking pawl, which is a metal pin that goes into a ring attached to the transmission. The transmission shaft can no longer turn so your vehicle won't roll when parked. This brake is often a safeguard people use to keep their vehicle from moving on a hill.  
How Do Parking Brakes Get Stuck? 
Parking brakes are like any part on a vehicle—they can wear out. One issue with these brakes is corrosion. Water and dirt causes things to erode and that can then cause the brake to fail. Cables can snap and brake pads can stick. When that happens, you'll need brake repair. To avoid corrosion, use the parking brake more often. At the very least, you will know when it needs to be fixed before it becomes an emergency.   
Another reason parking brakes get stuck is because you might have pulled on it too hard. The brakes can get stuck against the wall of the wheel drums if you pull on the lever too hard. To release a brake when it is stuck, try rocking the vehicle back and forth or climb under the car and manually pull the cables. You can also try setting and releasing the brake to knock them free. If you can't get anything to work, you might need brake repair and a tow truck.  
The best way to avoid getting stuck with a parking brake that doesn't work is to get Philadelphia, PA brake repair and maintenance checks. When you have your vehicle in to Schafer's Auto Center for tune-ups, the professionals will check everything over and make sure things are operating in the highest order, including the parking brake and the ordinary brakes. Call us at (215) 755-1270 to make an appointment and we'll get started on any maintenance items your vehicle needs. We're located at 1924 S Columbus Blvd Philadelphia, PA 19148 and we're happy to help your car in any way we can.