5 Reasons You Need to Stay Current with Auto Maintenance and Service in Philadelphia, PA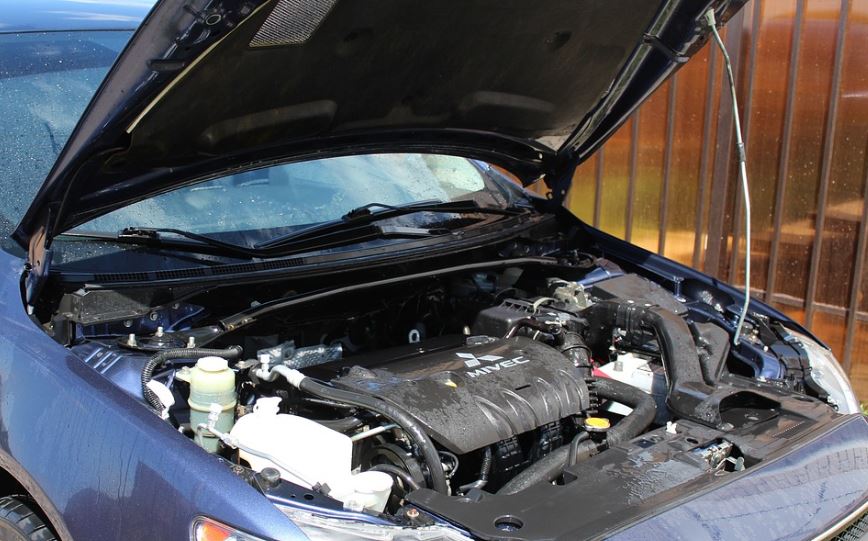 Schafer's Auto Center offers auto repairs and maintenance, state inspections, vehicle safety inspections, oil changes, emissions testing (smog check), and more. We started serving the people of Philadelphia with auto repairs from a small garage in 1954. Our team is ASE certified, it means you are receiving the best professional auto service in the industry. Contact us at 215-755-1270 or visit us at 1924 S Columbus Blvd, Philadelphia, PA 19148.
Are you consistent about taking your vehicle in for regular auto maintenance and service in Philadelphia, PA? It might seem like an inconvenience to schedule a maintenance appointment for your car. But, these regular services are essential if you want to protect the quality of your car. At Schafer's Auto Center, we offer a wide range of services to keep your car in great condition throughout the year.
Here are five reasons why you need to make it a priority to bring your car in for repair and service:
Save Money
Does it seem counter intuitive to spend money on car maintenance if you are trying to cut back your spending? The truth is that regular car maintenance is a cost-effective way to keep your car in good condition. These maintenance tasks are affordable compared to other repair bills if your car breaks down.
For example, one recommended maintenance task is to replace the timing belt every 50,000 – 70,000 miles. Car owners might not understand why they should spend several hundred dollars to change out the timing belt when the current belt seems to be working fine. But, you need to consider the cost of repairs if the timing belt fails. When a timing belt breaks, it can destroy the engine and result in thousands of dollar of repair work.
Maintain the Quality of Your Car
Since you have invested money in buying a car, it is a good idea to protect your investment with ongoing maintenance. Even if your car seems to be working fine right now, you will run into problems in the future if you are not consistent with maintenance tasks. As a car owner, you should be looking for every solution to keep your car in good condition; this will extend the useful life of the vehicle.
Neglecting regular maintenance tasks can speed up the wear and tear on the engine, transmission, and drive train. If you don't take care of your vehicle, it increases the likelihood that the car will break down to a point beyond repair. As a result, you might need to buy a new car because it will be too expensive to pay for the costly repairs.
Identify Problems in the Early Stages
When something goes wrong with a machine, it can result in a domino effect of problems if you aren't careful. As an example, consider the braking system of your vehicle. The brake pads are pressed against the rotor to cause friction and slow down the vehicle. If the pads wear out, you will have metal running on metal, which can ruin both the shoes and the rotors.
A regular inspection can help you know the quality of your brake pads. If the pads are starting to wear thin, you can choose to replace the brake pads before the damage occurs. These maintenance and service appointments provide a great opportunity to check on common problems.
Protect the Safety of Your Family
When you load the family in the car for an outing, it is important that the vehicle will protect the people that you love. But, failing to keep up with standard maintenance and repairs could put your family in danger. If something goes wrong on the road, you might regret your decision to procrastinate the maintenance and repairs.
A good example of car safety is the quality of the tires. If you are driving with old tires and one of them blows out at high speed, then the car could potentially roll on the highway. On the other hand, you can protect your loved ones by monitoring the tread and wear of your tires. When the treads are wearing thin, take the car in for new tires before something goes wrong.
Boost the Value of the Vehicle
Even if you don't intend to keep the car for a long time, these maintenance tasks are important to protect the value of the vehicle. If you decide to sell in the future, it makes sense that you would want to maximize the value so that the price can be rolled over to your next car. But, if you haven't been keeping up with maintenance, there will be a few problems with the vehicle. As a result, you will need to reduce the price tag accordingly.
At Schafer's Auto Center, we want to help you maintain the performance of your vehicle. Before your car starts having problems, contact us to schedule an appointment for auto maintenance and service. Bring your vehicle to our shop at 1924 S Columbus Blvd Philadelphia, PA 19148. Or, you are welcome to call ahead. We are always available to answer your questions and help with anything that you need: (215) 755-1270
Auto Repair and Maintenance FAQs
When should a car oil be changed?
In the past, you do an oil change every 3,000 miles but with modern lubricants, most engines today have recommended oil change intervals of 5,000 to 7,500 miles. Moreover, newer car models have state-of-the-art engines that requires less oil change. Learn more.
How long does a brake job take?
Simple jobs like a brake pad replacement can take anywhere from 15 minutes to an hour. There are several parts of the brake system that need to be in good condition. These elements work together to bring the car to a stop when the brake pedal is engaged. If one part fails, then it is possible that the brakes might not respond in the right way when you need to stop. Learn more.
Why is my car aircon not cold?
When an ac system runs low or out of freon, it will automatically shut down to help try and save the air conditioning compressor. The reason it runs out of freon is simple, it has leaked out. The problem is that the freon is a gas not a liquid so when it leaks out there, is no remanence of the leak in the ac system. Learn more.