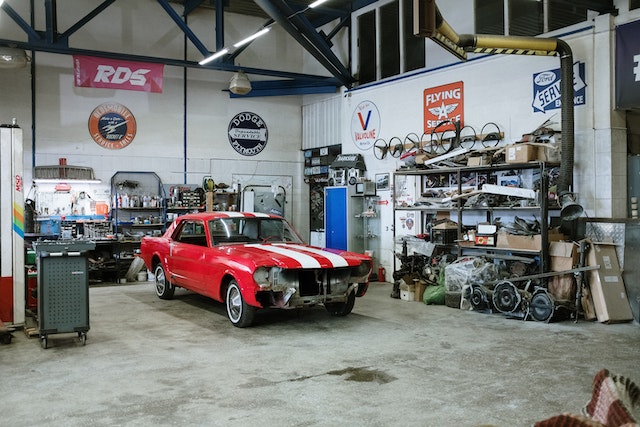 If you own a vehicle in Philadelphia, Pennsylvania, you will need the services of an auto repair business at some point. Locating a Philadelphia, PA, auto repair shop with a good reputation is essential.
But because the city offers so many different choices, it might take time to determine what aspects to prioritize when making a decision. The following factors should be considered when looking for a trustworthy vehicle repair company.
Accreditations And Permissions To Operate
While searching for a good auto repair shop, verifying that the potential establishment possesses all the necessary certifications and permits is essential. It assures that the mechanics working on your vehicle have undergone the appropriate training and possess the experience required to work on your automobile.
Reputation And Feedback From Customers
When bringing your vehicle into an auto repair shop, it is usually a brilliant idea to research the business's reputation. Look at the online reviews that other clients have left on websites like Google or Yelp to see what they have to say about the service they had from the store. Search for evaluations about the overall experience, the quality of the service, and the customer service.
List Of Available Services
There is a wide variety of services offered by various auto repair shops. While some may provide a more comprehensive list of services, particular ones may be their area of expertise in repairs or upkeep.
You must search for a Philadelphia, PA, auto repair shop that provides your car's necessary benefits. Maintenance can entail anything from changing the oil and rotating the tires to performing more extensive repairs, such as overhauling the engine or repairing the transmission.
Pricing And Available Methods Of Payment
While deciding between different auto repair businesses, it is essential to consider both the cost of the services and the various payment methods. Locating a store with reasonable and comparable pricing for your required services is vital.
In addition, the repair shop you choose will offer payment plans or financing options to assist you in covering the expense of the repairs. It is also essential to investigate whether or not the store accepts your insurance and whether or not it provides any discounts or specials.
Convenience And Location Are Keys
Think about how accessible and centrally located the auto repair shop is. Search for a store that is easily accessible and has hours that may be adjusted to fit your schedule. Some repair shops may also provide you with convenient services, such as a shuttle service or loaner automobiles, to make it less complicated for you to travel around while your vehicle is being serviced.
Conclusion
You'll be able to identify the best auto repair shop for your requirements if you put in the effort to do some preliminary research and make some comparisons. Choose a Philadelphia, PA, auto repair shop with a good reputation and can be relied on whether you need essential maintenance or more significant repair.
It is vital to ensure that your car continues operating without any hiccups. If you consider these considerations while searching for a car repair shop, you will be well on your way to selecting the most suitable establishment.