Why You Should Visit Schafer's Auto Center in Philadelphia, PA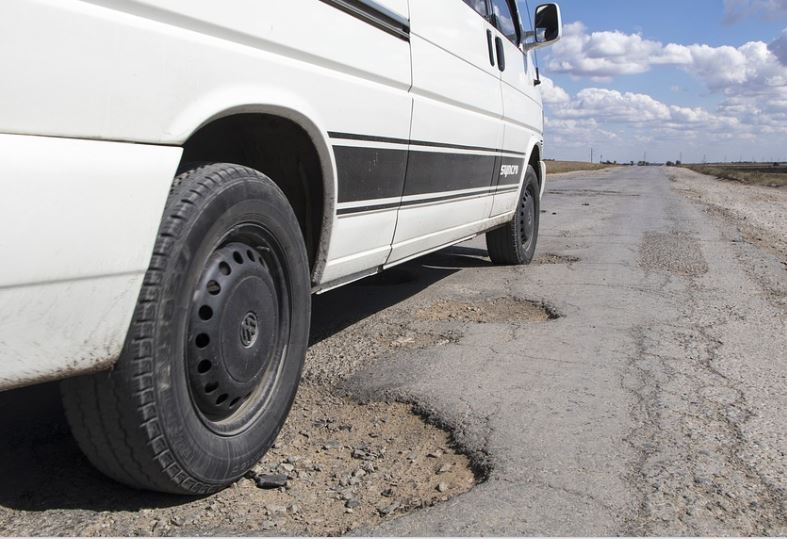 Schafer's Auto Center offers complete service repair, ranging in everything from oil changes and tire repairs to full advanced diagnostics and engine repairs, as well as maintenance in every category since 1954. We are a team of ASE certified technicians trained and ready to handle any auto repair or maintenance service. Contact us at 215-755-1270 or visit us at 1924 S Columbus Blvd Philadelphia, PA 19148.
Is it time to bring your vehicle in for repairs or maintenance? It can be difficult to choose a trustworthy mechanic that can provide high-quality auto repairs in Philadelphia, PA. You will find many auto shops in the area, but you need to be sure that you are working with a mechanic who will get it done right.
When auto repair in Philadelphia is needed, it is important that you take fast action to avoid other problems. By quickly repairing your car, you can protect the performance of the vehicle and avoid future issues. Here at Schafer's Auto Center, our team is available to help with any maintenance or repair services that you need.
Here are a few reasons why you should visit our shop if your car needs auto repair or maintenance services:
#1: One Easy Location
It can be a hassle to take your car to different mechanics if a variety of services are needed. Instead of running all over town, consider the benefits of bringing your vehicle to one mechanic that can take care of it all. We offer a wide variety of services, and we will gladly help with all of the maintenance and repairs needed for your vehicle.
We know it is important to build a good relationship with a mechanic that you can trust. As we work on your vehicle, we keep detailed records to use going forward. These notes help us to cater our service work to match your vehicle's ongoing needs.
#2: Experience You Can Trust
Our team of certified mechanics can provide the services that you need. Instead of taking your car to a mechanic who doesn't have much experience, it is better to work with a team that has decades of practical mechanical work. This kind of knowledge goes a long way to improving results of repairs and service work.
This experience gives us the qualifications to offer unbeatable quality to our customers. We know the best methods for various repairs, giving you durable repair results for your car. At the same time, we have built relationships with auto parts suppliers, helping us pass those savings onto our customers. Experience is invaluable if you want high-quality car repair services.
#3: Top-Notch Customer Service
We know that it can be an inconvenience to bring your car in for repair. Many car owners dislike taking their car to the mechanic because they are worried about the quality of service and cost. Here at Schafer's Auto Center, we want to make it as easy as possible to repair your car at a fair price. Our team offers fast, efficient service and you can rest assured to know that we will treat your car as if it was our own. We also worked with different car towing service to better support your needs.
Our goal is to offer 100% satisfaction to every customer. We will gladly take the time to answer your questions and plan the right schedule of maintenance and repairs for your vehicle.
#4: Competitive Prices
Just because your car needs to be repaired, doesn't mean that you have to spend unreasonable amounts of money. We want to offer high-quality repair work at a price that you can afford. So, we always look for ways to maximize the service and minimize the costs at the same time.
We know that keeping up with regular maintenance and servicing is important to protect the long-term performance of your car. So, we make it affordable to bring your car in for these services. You can save money with regular auto repair, instead of waiting until big problems happen in the future. These smaller maintenance tasks are necessary to help you avoid the big repair bills later on.
#5: Best Auto Repair in Philadelphia, PA
Reputation matters when you are choosing a mechanic. If you have talked to any of our customers, you will find that we have worked hard to offer unbeatable service in our shop. By staying consistent with the quality of our auto repair services, we have developed a great reputation in Philadelphia and the surrounding areas.
There are two things that keep us in business: happy customers and referrals. When our customers are satisfied with the quality of services that we provide, people will keep coming back. At the same time, happy customers will also refer their friends and family to visit our shop as well.
We want to build a life-long relationship with our customers. This goal is why we always focus on the quality of care that is provided for every person that comes to our shop.
Do you need more information about auto repair? Talk to our experienced team at Schafer's Auto Center for more details. We are located at 1924 S Columbus Blvd Philadelphia, PA 19148. You are welcome to call anytime if you have questions about the services that are offered. Call today to schedule an appointment for your vehicle: (215) 755-1270
Auto Repair and Maintenance FAQs
What services do mechanics provide?
Car service technicians inspect, maintain, and repair vehicles and light trucks that run on gasoline, electricity, or alternative fuels. They perform basic care maintenance, such as oil change, tire rotations, diagnose more complex problems, and plan and execute vehicle repairs. Learn more about auto repair service.
How much do mechanics charge per hour?
The going average hourly rate for an auto repair tech ranges from $80 to $100 an hour. It is recommended that you request for an appointment with your local auto repair shop so that they can make a rough estimate on the work to be done to your car. Learn more.
What is a car repair shop called?
A car repair shop also known regionally as a garage or a workshop is a full complete service repair center, ranging in everything from oil changes and tire repairs to full advanced diagnostics and engine repairs, as well as maintenance in every category. Learn more.