When searching for a dependable car mechanic to perform an auto repair in Philadelphia, PA, discovering the right approach to identify one is crucial. To guarantee your vehicle receives expert care and dependable service, consider the following strategies:
First and foremost, look for certifications. Seek out a mechanic who is certified by the National Institute for Automotive Service Excellence (ASE). This certification ensures that the mechanic has met strict industry standards and possesses the requisite skills and knowledge. Soliciting recommendations can lead to unexpected endorsements. Reach out to acquaintances, family members, and colleagues who have had positive experiences with mechanics in your vicinity. Their personal anecdotes and endorsements can assist you in finding a trustworthy auto mechanic.
How can I be sure that a mechanic is truly certified by the National Institute for Automotive Service Excellence (ASE)?
To verify a mechanic's ASE certification, you can ask the mechanic to provide their certificate or look for the ASE logo displayed at their auto repair shop. Additionally, you can check the ASE website for a directory of certified mechanics in your area.
Perusing online reviews on platforms like the Better Business Bureau and Consumer Reports can provide invaluable insights. It's remarkable how feedback from previous customers can shed light on a mechanic's standing, professionalism, and the quality of their service. Look for commonalities and take note of both positive and negative reviews.
Are online reviews a reliable source for assessing a mechanic's reputation and service quality?
Online reviews can provide valuable insights, but it's essential to consider them as a whole. Look for patterns and commonalities in the reviews, and pay attention to both positive and negative feedback. Also, consider reviews on reputable platforms like the Better Business Bureau and Consumer Reports for a more accurate assessment.
Expertise is a pivotal factor when searching for a dependable auto mechanic. Opt for someone with a proven track record of servicing your specific make and model of vehicle. It's astonishing how specialized knowledge and experience can enhance the caliber of repairs and ensure optimal care for your vehicle. Ensure that the mechanic's certifications are current and relevant to your car's requirements. Given the ongoing technological and automotive advancements, selecting a mechanic who remains up-to-date and possesses the requisite training and expertise is vital.
Search for reputable affiliations. Mechanics associated with esteemed organizations such as AAA or the Automotive Service Association are more likely to adhere to rigorous service standards and professionalism. It's an astonishing indicator of their dedication to quality and customer contentment. While it may not be the first consideration, communication skills play a pivotal role in the mechanic-customer relationship. Choose an auto mechanic who communicates effectively, provides transparent explanations of repairs and costs, and keeps you informed throughout the process. It's surprising how effective communication can alleviate concerns and foster trust.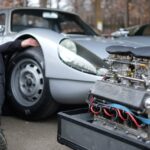 Accessibility is another pivotal facet. A trustworthy auto mechanic should be easily reachable and maintain open lines of communication while your vehicle is in their care. Unexpected issues can surface during repairs, and having a responsive mechanic ensures a smooth and stress-free experience. Request a comprehensive written estimate before any work commences. A reliable auto mechanic should furnish a detailed written estimate delineating the issues, necessary repairs, and associated costs. This surprising step guarantees transparency and shields you from unforeseen expenses.
What should I do if I encounter unexpected issues during the repair process with my chosen mechanic?
If you face unexpected problems during the repair, it's essential to maintain open communication with your mechanic. Discuss the issues and your concerns with them. A reliable mechanic should work with you to find a solution and address any unexpected complications transparently and professionally.
For Philadelphia, PA residents, auto repair services at Schafer's Auto Center epitomize dependability and excellence. With our team of certified technicians, extensive experience, and unwavering commitment to customer satisfaction, we astonish our clients with exceptional service and expertise. Select Schafer's Auto Center for trustworthy repairs and the peace of mind you rightfully deserve. Unearthing a dependable auto mechanic is a delightful revelation in the realm of auto repair. By adhering to these straightforward guidelines and selecting a respected professional like Schafer's Auto Center, you can ensure your vehicle receives top-notch care, safeguarding its performance and extending its longevity.