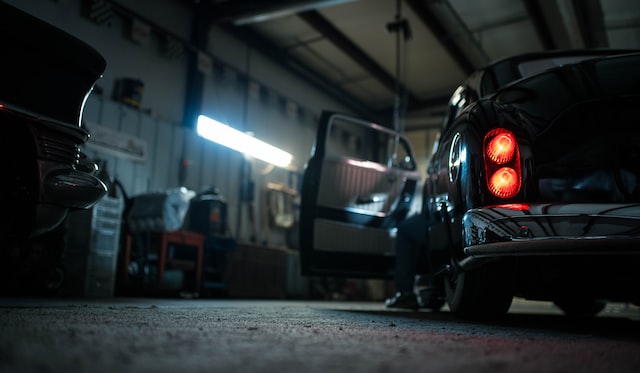 There is little that is more frustrating than dealing with your car when there is an issue. While many people resort to sites such as YouTube for a quick fix, it's important to understand the basics so that you can handle things quickly and efficiently. If your car windows have been sticking and you don't know why, continue reading to learn more about it. Whenever you are in the area in need affordable and high quality auto repair in Philadelphia, PA, give us a call or stop by for a visit so that we can let you know about all of the services that we offer. We are always more than happy to help so do not hesitate to reach out to us. We look forward to speaking with you soon.
Window Motor Has Failed
When operating your vehicle, it's expected that you want everything to work normally and as effectively as possible. So, it can be extremely frustrating when your new or old vehicle begins having minor issues that you never saw coming. Like everything that is new, cars never stay the same forever. It's important to recognize that no matter how much you take care of your car or send it in for maintenance, things will eventually go wrong overtime. Truthfully, this is just the name of the game. If you've been driving your car around recently only to discover that your window is not working or is sticking, then there are many things that this could be a result of. One of the first things that this could mean is that your windows motor has failed or stopped working properly. This is actually one of the most common issues of a window that is sticking or not working as it should be. If you find that you are pressing the window button up or down and the window is not moving, then this could mean that the motor is not able to effectively move the window like it should be.
Failed Regulator
If your window is sticking or not going up or down as it should be and you've checked the motor, then there is another factor that could be at play. If you've taken your car in for a second opinion and have discovered that the window's motor is operating as it should be, then it is likely that your windows regulator has failed. The window regulator is responsible for moving your window up and down. If the regulator within your vehicle is beginning to malfunction, then although your window may be able to roll up, it may end up falling down afterwards.
Loose or Broken Button
Another likely culprit of a sticking or malfunctioning window could be that your window's up and down button is either loose or broken. Overtime, it's common for these buttons to get worn due to frequent usage by passengers and yourself. If you'd like to test whether the issue is due to a loose or broken button, then if the switch associated with the broken window isn't working then we recommend trying to move the window with the master switch. If the master switch ends up working then this could point to a faulty button in your vehicle.
Learn about auto repair in Philadelphia, PA!